Teams Channels
Channels are dedicated sections within a team to keep conversations organized by specific topics, projects, disciplines—-whatever works for your class! Files that you share in a channel (on the Files tab) are stored in SharePoint.
Channels are places where conversations happen and where the work actually gets done.
Channels can be open to all team members or, if you need a more select audience, they can be private.
Standard channels are for conversations that everyone in a team can participate in and private channels limit communication to a group of people in a team.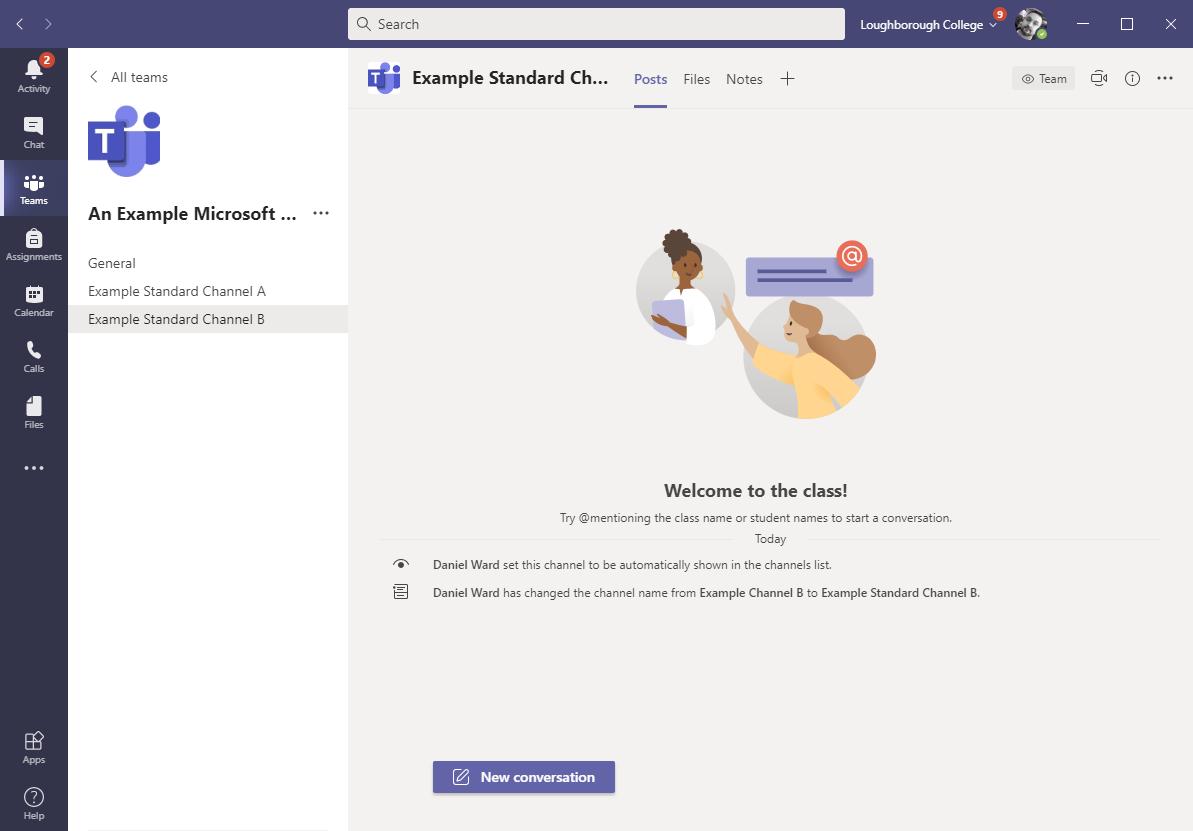 Private Channels
Private channels in Microsoft Teams create focused spaces for collaboration within your teams. Only the users on the team who are owners or members of the private channel can access the channel. Anyone, including guests, can be added as a member of a private channel as long as they are already members of the team.
Your lecturer might want to use a private channel if they want to limit collaboration to those who have a need to know or if you want to facilitate communication between a group of people assigned to a specific project, without having to create an additional team to manage.
For example, a private channel is useful in these scenarios:
A group of people in a team want a focused space to learn and collaborate without having to create a separate team.
A lecturer may set up a private channel to discuss matters related to personal progress.
A lock icon indicates a private channel. Only members of private channels can see and participate in private channels that they are added to.
Conversations
Create and send a message in a chat or channel
Click the compose box to create a message. You can type out a simple message, or add on.
Attach an image, gif, sticker, or file
Use rich text to make your message stand out
Format your message with bullets or make a numbered list
@mention your teacher or a classmate.
To switch from a conversation in a team channel to a private chat group, select the Chat icon.

Replying to Conversations
Posts in channels are threaded like social media posts. Reply under the original post to keep all the messages in a conversation organized together.
Find the conversation thread you want to reply to.
Click Reply, add your message, and click Send  .
Frequently Asked Questions (FAQs)